Rapunzel, Snow White, Cinderella, the list of childhood stories we saw of "happily ever after" romance is unending. For many young people, it informed the way we saw relationships and thought of romance. Now, singer Yemi Alade is explaining why she doesn't like those stories and why she would not give them to her daughter. It's a very interesting take, here's what Yemi Alade said.
The conversation happened when Yemi Alade appeared on The Wunmi Bello Show. Wunmi asked Yemi Alade:
"A lot of the time when it comes to our perception of love and how we view that, a lot of it stems from what we experienced or what we saw from our parents or those around us when it comes to love and how they see love and how they show love to each other. So for you, when it comes to love, when was your first interaction with understanding or building your own perception of love?" Yemi Alade responded:
My first impression of love definitely came from those silly, silly story books and cartoons of happily ever after. God, I don't think my daughter will read any of those happily ever after books because it's not true. I don't believe in happily ever after. What is happily ever after? I think that that sentence is just full of a lot of false hope. It's too much. Is it really happily ever after? It's not really happily ever after. It doesn't start with Prince Charming and then end up with happily ever after, there's so much in between. So much in between that is left out of all the stories, left out of all the cartoons, it's incomplete. Okay, what happens when there is an argument? What happens when we don't agree? What happens to if I'm just in a bad mood just because I'm in a bad mood? What happens to that time of the month when I might be a little [cuckoo]? What happens to all that? So you'll just be telling me it's happily ever after, it's not happily ever after. The term is just a bit too much because it over exaggerates it. You would expect that in a not so realistic world, but in reality I just feel like it's too much. There's other ways to tell a story than just telling one side.

If I go back several years to the way younger Yemi Alade used to think of what my relationship would look like based off the books I read and the cartoons I watched: Rapunzel was in trouble, Prince Charming came and saved her. Then there was Snow White, etc. What I could see every time was that the prince was the one encountering issues and his struggle was always that there were challenges coming his way as he's just trying to reach her. The struggles were never between the two of them. I saw my mum and dad fight. They still had me and had other babies still, and that is the reality. Through thick and thin. I think Cinderella and her prince, two of them should have had issues in the cartoon, they should have fought and they should have told us how to resolve conflict. That's what I feel. That would be more realistic, but who wants to watch that?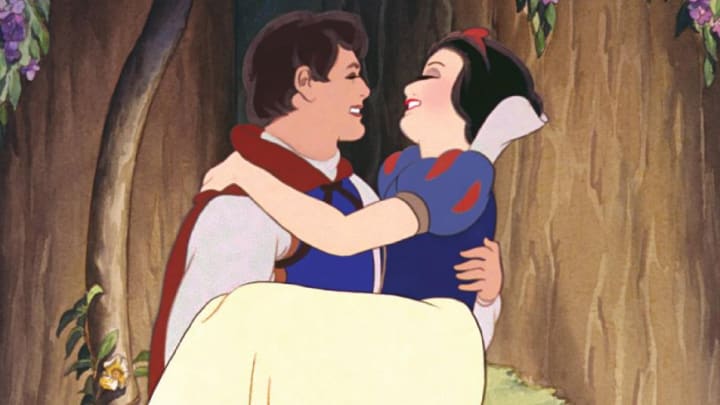 I won't lie, I actually totally understand what Yemi Alade is saying. But just as she said, which child wants to be watching show about cartoon couples fighting? The conversation is very interesting. What do you think about this topic?
Let me know your thoughts by leaving a comment either below or on my Jide Okonjo Facebook post.
That's All.